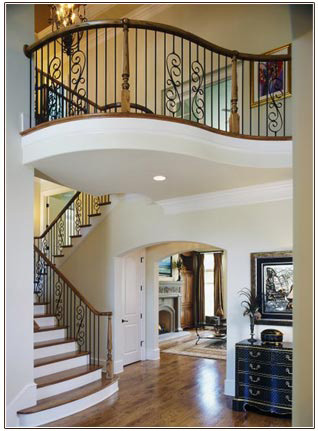 The Benham Group was incorporated in Washington, DC in 1983 as a high end residential building and remodeling firm. The company relocated to Charlotte, NC in 1995. Since then, The Benham Group became Benham Builders and has completed a number of very special homes and renovations for their many clients.
Jim Benham heads up design and building for the company. Jim's experience includes President of J. Ford Benham and Associates, a custom furniture design and renovation company in Chicago, IL, Vice President of Construction for American Invsco, a Chicago based national condominium developer, President of Maryland Patterson Company, a commercial structural renovation and historic restoration specialty firm in Washington, DC, President of The Benham Group, a residential builder/developer in Washington, DC, and currently President of Benham Builders in Charlotte, NC. Jim attended Southern Illinois University and served in the Army Engineers.
Jimmy Benham serves as Project Manager for the company. Jimmy grew up in the building business and has spent many hours on masonry and carpentry crews building Benham Builders homes in the Charlotte, NC and Beaufort, SC areas. Jimmy earned a BS in Building Science from Appalachian State in 2009, and has become a vital part of the companies field operations. Having built in the South Carolina Low Country, Jimmy is fully knowledgeable and experienced in all additional structural and building code upgrades required to build in hurricane prone environments.
Jean Benham, Vice President of Benham Builders, controls the marketing and consulting for the Company. Jean, a well-known realtor with the Allen Tate Company, is a perennial winner of top honors in sales throughout the Charlotte area. She is also a principal of Jean Benham Realty Group. Jean's market savvy and design abilities, as well as her BS in Interior Design from the University of Maryland, add important market and design knowledge to the company's projects.
Future plans and direction for the company include expanding residential operations to include a more comprehensive approach to all clients, Architects and Designers building needs, as well as further application of state of the art green building and right sized home building/remodeling techniques. This involves fine-tuning construction procedures to better serve our clients and the environment. We take great pride in the quality and value we are able to provide our customers and business partners.
The Company is a Certified Green Advantage Builder, member of the US Green Building Council, the Forest Stewardship Council, the Better Business Bureau, and the Charlotte Home Builders Association.